White Card
Nationally recognised training CPCWHS1001 (WHITE CARD) 
Weekend & Weekday 6 hrs training (excl. break & admin)
Special price for this month! Certificate same day after meeting course requirements!
No PPE required!
Valid for work in Australia (All States)
SAFEWORK NSW APPROVED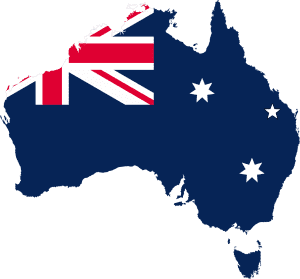 What We Offer:
About the White Card Course:
What We Offer:
What the others DON'T do:
White Card
Weekend & Weekday Training
Certificate On The Same Day

The unit of competency CPCWHS1001 Prepare to work safely in the construction industry is also known as the "White Card" and is designed for those seeking work or preparing to work in the construction industry. It is a compulsory requirement from SafeWork NSW that you must have a White Card before commencing work on a construction site. It is also nationally accredited, and can be transferred inter-state.
This course is also appropriate for those wishing to obtain their Owner Builder permit, the white card component can be completed with us, and your owner builder component elsewhere. This course is also appropriate for apprenticeships, trainees that are going in to a variety of trades (like electricians, carpenters, plumbers, engineers, project managers etc.) wanting to gain access to construction sites.
This course runs for a minimum of 6 hours (excluding breaks). After successfully completing the course you will obtain a Nationally recognised Statement of Attainment and an interim certificate approved by SafeWork NSW, valid to commence work the very next day. License fee payable on the day.
For our program, you are not required to buy your own PPE for assessment purposes, as you do for online courses.
We are approved by SafeWork NSW and have been offering the White Card course for the last 16 years. We can assure you that you will have a pleasant learning experience.
You will be able to commence work on a construction site the next day upon completion of the course. We will provide you with an interim certificate that will be valid for 60 days and you will receive the physical card via mail from SafeWork NSW within 60 days.
We also offer this course online as well click  here for online class dates.
To make a booking, click schedule above! You can also contact our office on (02) 9557 7466 or email us at accounts@alliessecurity.edu.au
We follow guidelines from SafeWork NSW regarding COVID-19.
Prior to course commencement, please bring original copies of 100 points of ID. If you have less than 100 points contact our office. You will not be allowed to commence the course. You must be able to provide your current address on your ID.
Click here for more information.
We look forward to seeing you for your training needs in our friendly learning environment!
You must meet English Skills Requirement
Good spoken English is needed for in-class practical assessments.
Good written English is needed for written assessments completed in-class.
Good reading and comprehension skills are necessary to navigate Student Course Notes, policies and procedures documents and to take in information as the trainer progresses through the training materials.
Use of interpreters is not allowed.
The White Card trainer/assessor reserves the right to refuse entry to the class to any student if in the opinion of the trainer/assessor the trainee displays a lack of English comprehension when entering the classroom. You must not make a booking if you doubt your English. Please contact our office immediately via email accounts@alliessecurity.edu.au or 02 9557 7466 if you have doubts. Cancellations must be made 48 hours before course start time. If you show up on the day and do not have the required English Skills, there are no refunds, please ensure to double check before making a booking.
Meet the Trainers
Raja Sethi
Raja Sethi has been involved with Allies Security as a White Card trainer for a number of years. He has worked in high risk work environments like installing cabling in tunnels.
Imran Ali
Imran has been involved in the security industry for the past 15 years. He commenced his career as a security officer…
John McPhilbin
John has been involved in the security industry for 15 years. During this time he was employed as a security operations manager…
Mark McMahon
Mark McMahon has been teaching and training for the past decade. He has worked in many supervisory roles in Construction, and Security.